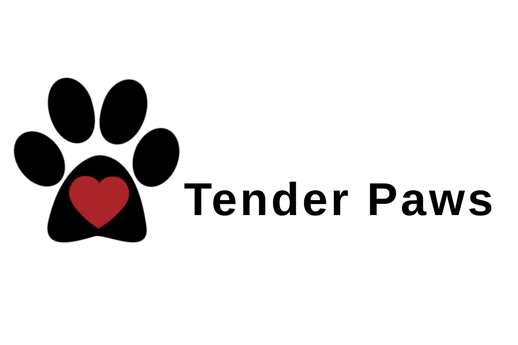 Tender Paws: Bringing Comfort and Love Through Therapy Animal Visits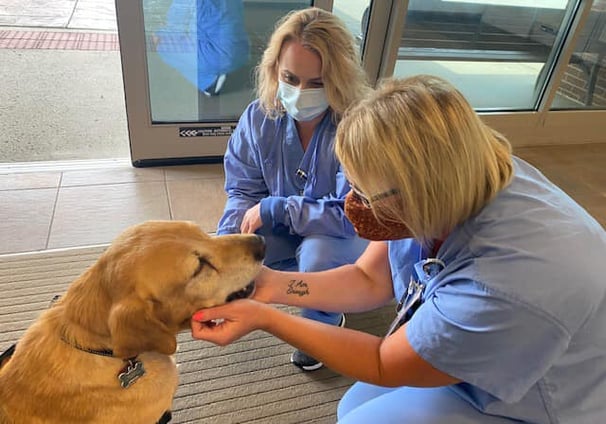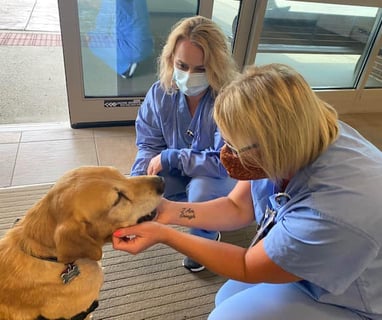 Welcome to Tender Paws of Clarksville, Tennessee. We are a 501c3 non-profit organization founded in 2001, providing animal-assisted therapy to those in need.
Our volunteer Therapy Animal Teams visit hospitals, nursing homes, schools, and libraries within 50 miles of Clarksville, TN.
We bring comfort and healing to individuals through the power of animal interaction.
We also educate the public about the benefits of therapy animals and mentor new teams to become registered under Pet Partners.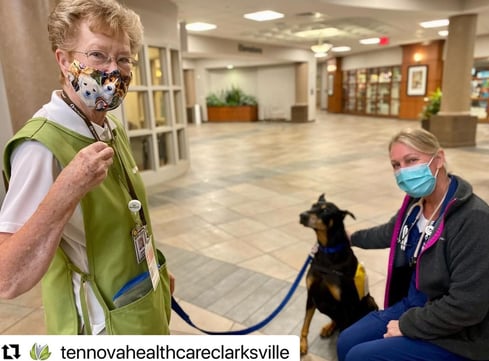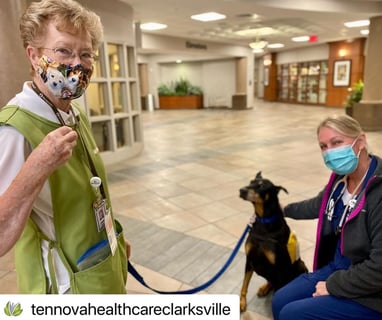 Tender Paws is a network of registered Therapy Animal Teams whose passion is providing comfort, encouragement & hope through human-animal interaction.
We are driven by our genuine love for animals and their unwavering commitment to making a positive impact on the lives of others. Our animals' profound effect on those they interact with is undeniable, bringing smiles, laughter, and a sense of companionship through their unconditional love and understanding.
Tender Paws is truly making a difference in the lives of those in need, spreading joy and healing one interaction at a time.
Please note:
we are not a service dog organization and do not train service or emotional support dogs.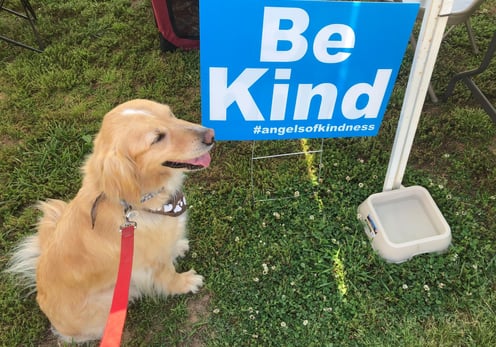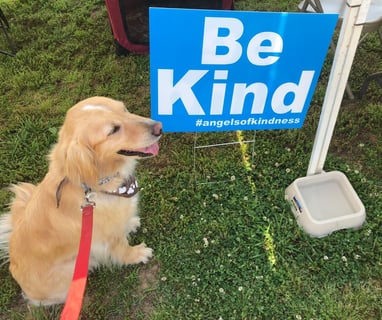 Some of Our Events and Visits...
APSU (De-Stress)

APSU Gov's Camp

Memory Care Facilities

Assisted Living Facilities

Autism Therapy Summer Camp

Camp Rainbow

Camp Willow Creek

Clarksville Montgomery County Library: (Read with Me)

Department of Children's Services

Downtown Market: Dog Days

Fun with Fido: Doggiepalooza

Fun with Fido: Bark in the Park

Ft. Campbell Schools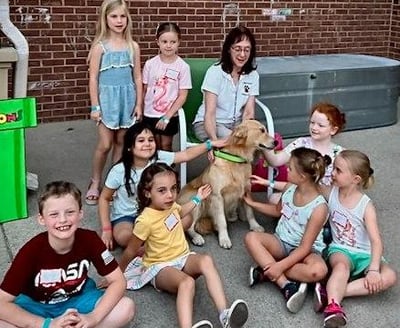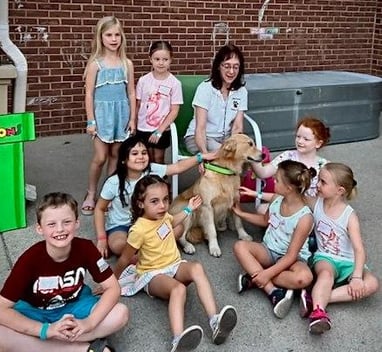 Hospice Care

Local Businesses

Local Churches (VBS)

Largest Dog Walk

Local Elementary, Middle, & High Schools

Meals on Wheels

National Therapy Animal Day

Nursing Homes

Read Across America

Retirement Communities

Tennova Patient & Staff visits

Veteran's Home Visits

Walk to End Alzheimer's

Warrior Wednesday USO visits at Fort Campbell
Tennova Healthcare Hospital Visits


Tender Paws got its start at Clarksville Memorial Hospital more than twenty years ago. Today it's called Tennova Healthcare and while both the location and the name have changed, we still maintain a special relationship. Tennova generously gives us a place to meet and in turn, Tender Paws' Therapy Teams visit with patients and staff at the hospital.
Registered Animal Therapy Teams seeking to visit patients and staff at Tennova, please click the link below.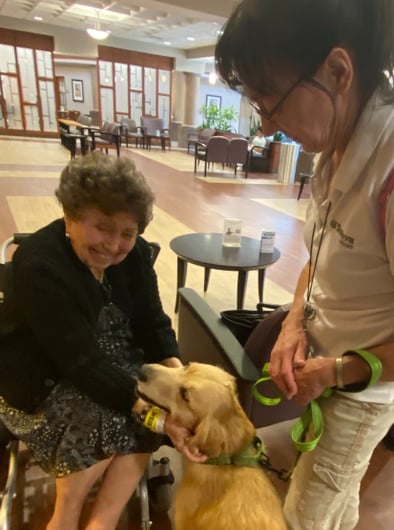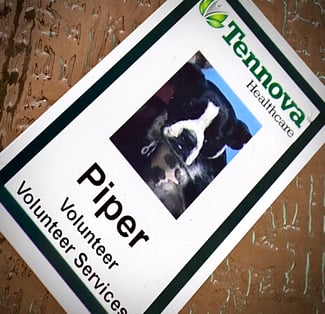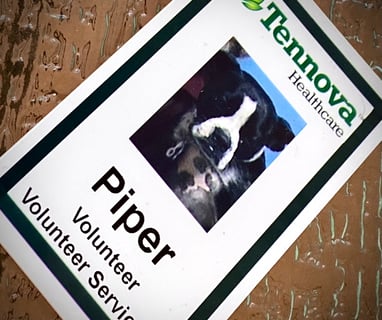 Clarksville Montgomery County Public Library
Children's Story Theater
Mark your calendars for the Second Saturday of every month from 1-2 PM.
Reading is essential for personal growth and stress relief. The Pet Partners Read With Me™ program supports readers of all ages and abilities with therapy animals.
Tender Paws helps kids build confidence and love reading by letting them read to therapy dogs. It's a proven method that works wonders.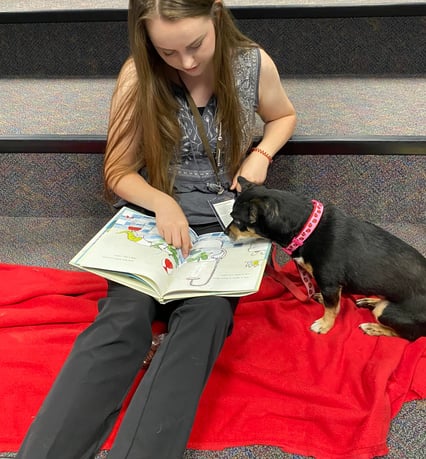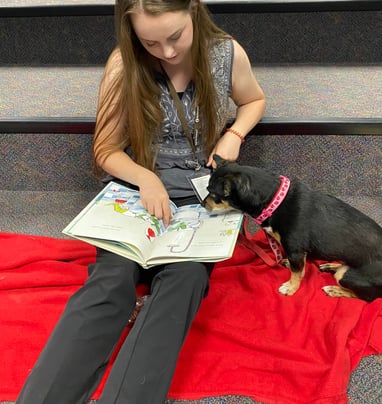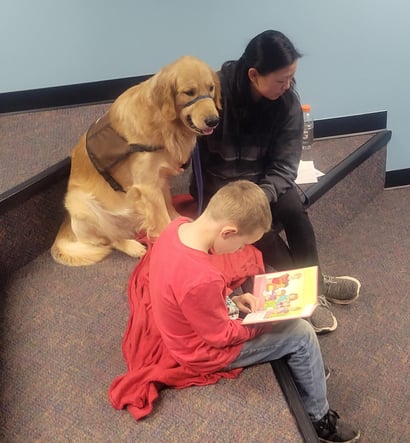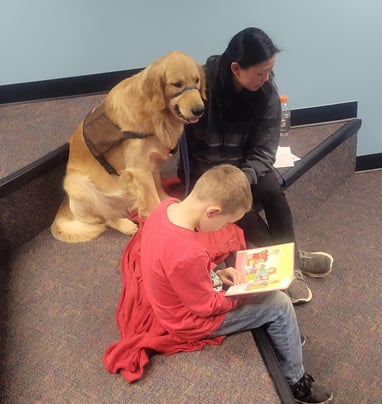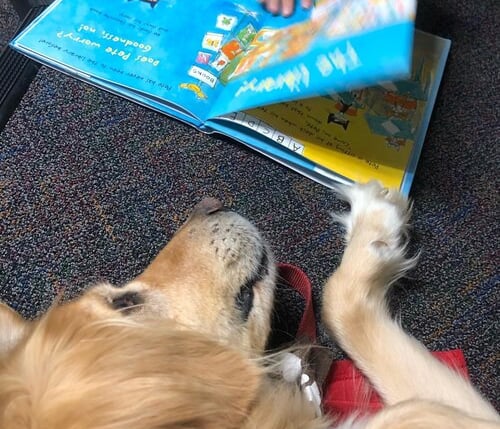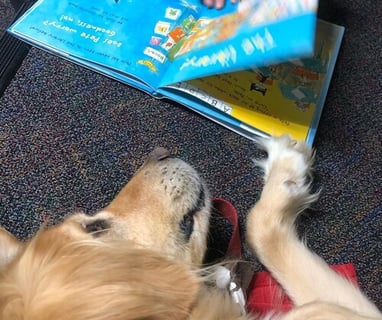 Tender Paws meets the first Saturday of every month at 10 AM in the Liberty Room of Tennova Healthcare (Hospital), Clarksville, Tennessee.
For those interested in our organization, please do not bring your animal to your first meeting. We will set up an appointment for an initial screening of your animal.


Tender Paws is a non-profit organization established in 2001 by Adam Munn, a college student at Murray State. Munn was studying occupational safety and needed to complete a community service project for his honor society.
Inspired by a television program about therapy dogs, Munn recognized the potential of his Golden Retriever, Brandy, to serve as a therapy dog. After registering Brandy as a Therapy Animal and starting to make visits, Munn realized that many others would also need guidance and support to begin their journey with therapy animals.
As a result, Adam Munn officially founded Tender Paws to provide the necessary assistance and resources to potential volunteers.